Soapsmith is a British hand, bath & body care brand that has been making scents of memories since 2012.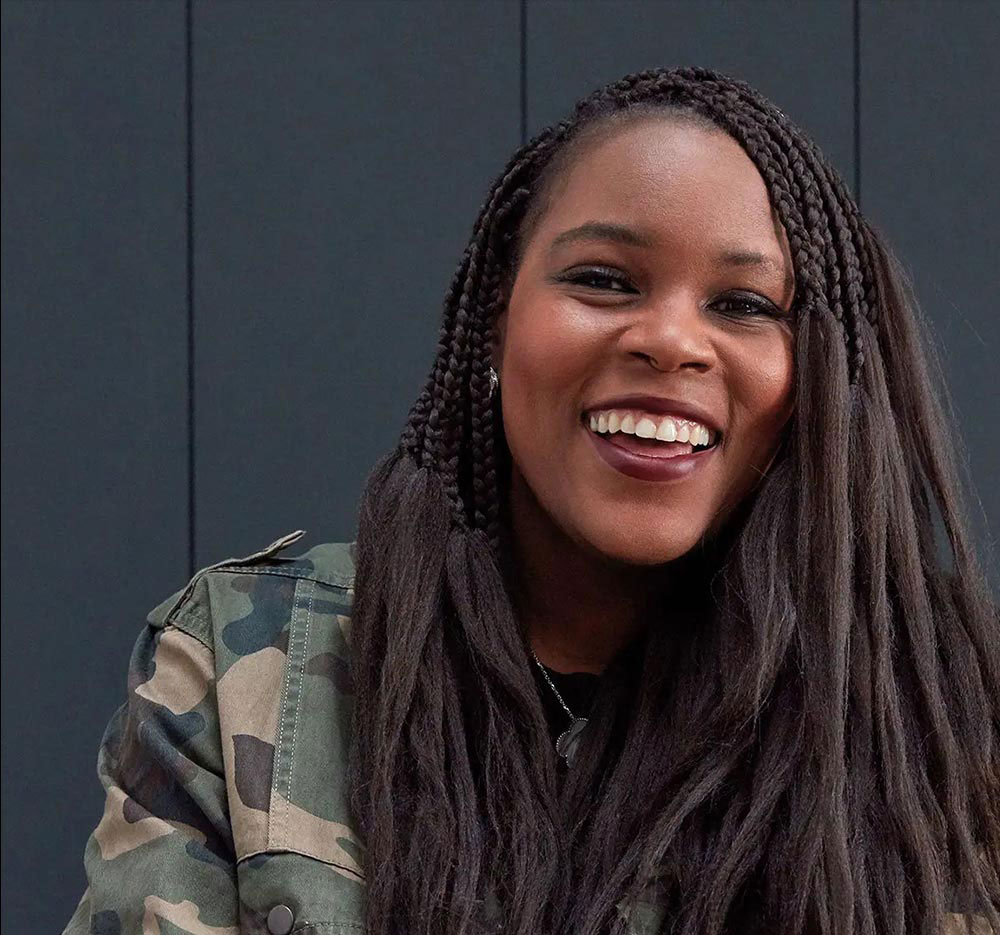 INSPIRED BY THE REAL WORLD
Soapsmith was founded in 2012 by Sam Jameson – a woman on a mission to reignite the almost lost craftmanship and manufacturing industry in the UK. She decided to take a kitchen table hobby and transform it into an unstoppable business. Sam believes scent is the most powerful way to inspire, immerse and create lasting memories. Soapsmith was born from a desire to evoke memories through scent, taking inspiration from the world around us: from people, places and moments in time.
솝스미스는 2012년 Sam Jameson에 의해 설립된 브랜드입니다. 현재 영국에서는 많이 사라진 장인 정신과 제조업에 다시 한번 불을 지피기 위해 만들게 된 제품입니다. 그녀의 부엌 식탁에서 취미로만 만들고 있던 비누 사업을 그냥 집안에만 놔둘 수가 없어, 지속 가능한 사업으로 확장하였습니다. 샘은 향기라는 매개체가 기억과 영감을 불러일으키는 가장 강력한 도구라 믿었습니다. 솝스미스는 사람, 장소, 시간 등 우리를 둘러싼 주변 세계로부터 영감을 받아 향기를 제조하게 되었습니다.
A BRAND WITH SCENT AT ITS HEART
Today, the Soapsmith range compromises 7 signature scents, delivered through a selection of handcrafted soap and bath & body care products. Continuing to capture and reinterpret the varied scents of London's different districts – Soapsmith creates notes which elevate the everyday routine for their customers. Being very passionate about craft, creativity and quality, Soapsmith is only offering you the best products that were carefully crafted using the finest ingredients. Blended to immerse and transport your senses and designed to look beautiful in your home.
현재 솝스미스의 제품군은, 7가지의 시그니처 향기를 통해 수공예 바디케어 제품을 만들고 있습니다. 런던 여러 지역의 다양한 향기를 포착하고, 재해석하면서, 솝스미스는 고객들의 일상을 고양시키는 센트 노트를 만들어내었습니다. 장인 정신과, 창의성, 품질에 매우 열정적인 솝스미스는 최상의 재료를 사용하여 정성스럽게 만들어낸 최고의 제품만을 제공합니다. 감각을 몰입시키고 상기시키기 위해 향기가 블랜딩되고 그 공간이 더 아름다워질 수 있도록 디자인하고 있습니다.

SOAPSMITH
If you are looking for a bold amenities collection that does not only look strikingly beautiful but also offers an indulging everyday care routine, then the Soapsmith range is MADE FOR YOU.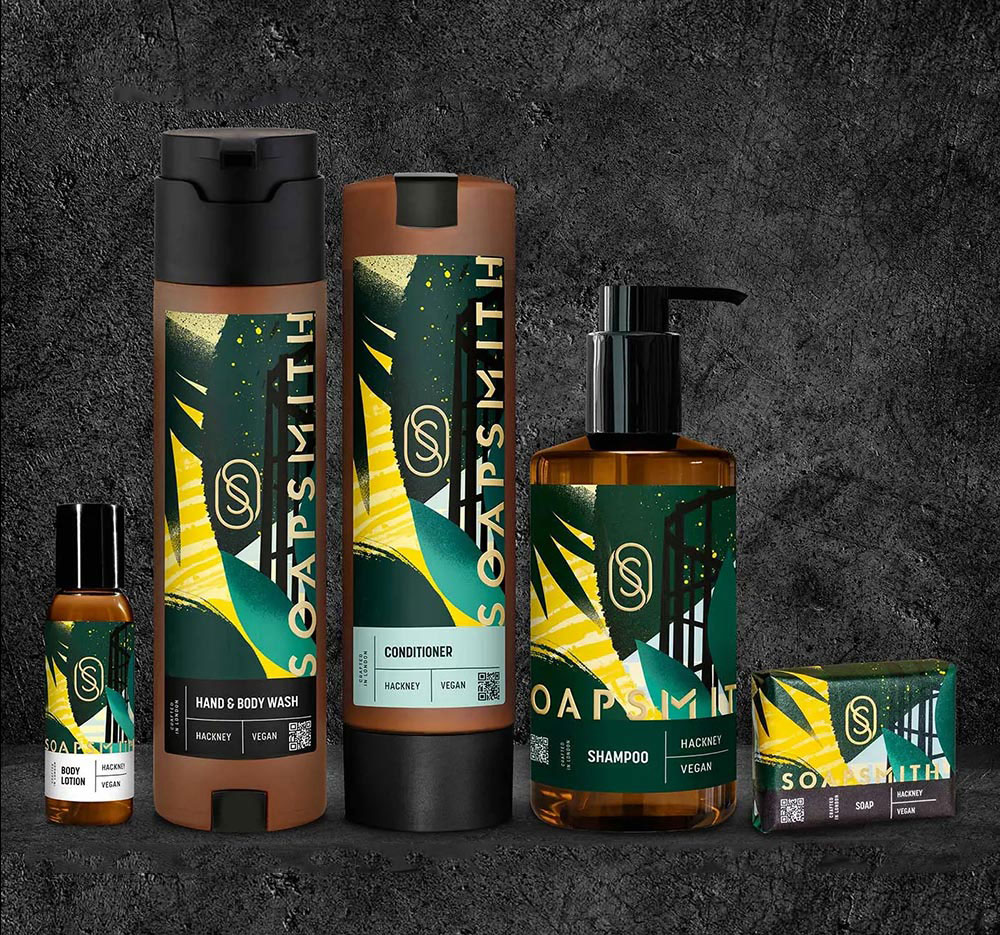 THE SOAPSMITH COLLECTION WILL
SCENT YOUR WORLD
The daring and vibrant Soapsmith collection reflects the uniqueness of the brand's products and the London backdrop that inspired them. The product design is based on the bespoke illustration of the Soapsmith retail Hackney range, which was inspired by the textures, typography, street art and other sensorial experiences unique to that area. Combined with the Hackney scent that has notes of low-lying Geranium mixed with fresh Bergamot and Rosemary, this collection will lift the nose, the soul and the room.
대담하고 활기찬 솝스미스 컬렉션은 런던의 배경으로부터 얻은 영감인 유니크함을 보여주고 있습니다. 제품 디자인은 영국 해크니 지방에 기반을 두고 있으며, 그 지역 특유의 질감, 타이포그래피, 스트리트 아트 및 기타 감각적인 경험에서 영감을 얻었습니다. 신선한 베르가못과 로즈마리가 섞인 낮게 깔린 제라늄의 노트가 있는 해크니의 향으로, 영혼과 향수를 그 장소에 불러일으켜 줄 것입니다.